Bike Angkor at Twilight ( Small Group tour )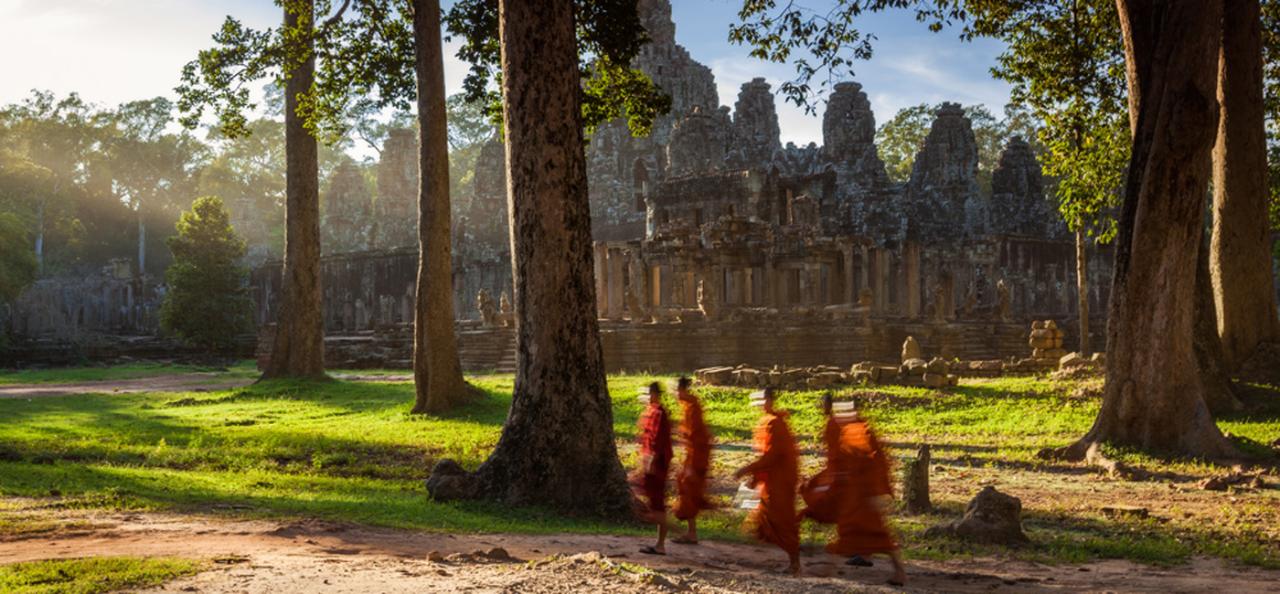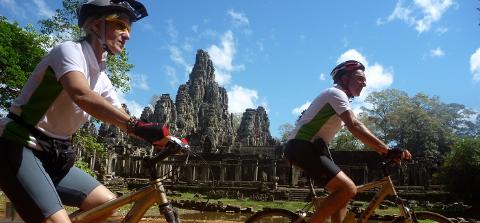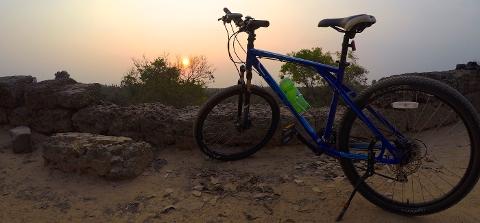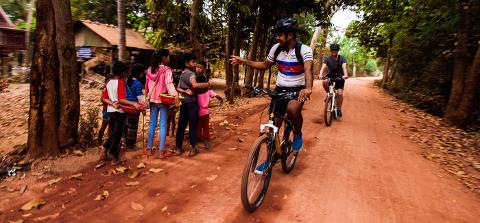 Duration: 4 Hours (approx.)
Location: Siem Reap, Siem Reap
Product code: GHAAT
Hidden Trails
While we take you to past many of the iconic temples of the Angkor Archeological Park our means of travel is half the fun. We ride the back roads and hidden dirt trails to escape the crowds and bus tourists.
Tour Itinerary
We ride past the King's Siem Reap residence and through the Royal Gardens. In the large trees, you can see hundreds of giant fruit bats before their evening flight into the Angkor forests.

Continuing up the Siem Reap River we ride past private homes and small riverside markets. The juxtaposition of rich and poor can at times be dramatic. Crossing the river we wind our way along red clay roads and small dirt trails, through a series of local villages, crossing small farms and passing school children on their way home. We make our way towards the west edge of the Angkor Park.
After a brief stop to refuel on cold water and fresh fruit we'll continue our ride. We bypass the crush of visitors exiting the Park and instead follow single track lanes, past stunning rice fields and small, historic family parcels where life appears unchanged for generations.
As the temples close to visitors we will access Park roads and trails to view this remarkable historic site in a different context, twilight, and poise ourselves for a glimpse of sunset as the day comes to a close.
To complete the evening we take a peaceful Dragon Boat ride on the moat of Angkor Thom, with local delicacies and refreshments on board.
At the end of our boat ride an air-conditioned van is waiting to transport us back to the Grasshopper shop in Siem Reap to arrive around 7pm, with plenty of time to enjoy dinner and evening cultural activities in town.
What's the Riding Like?
Flat terrain
20-25km riding
Small roads & tracks
This ride is predominately on flat tracks and small roads - there are no hills in the area so anyone who can reasonably ride a bike can do this tour. There are a few sections of narrow single track through dense vegetation. Long pants and long sleeves would be advisable. Closed toed shoes are also recommended. The pace is easy and relaxed making for an enjoyable ride.
This tour requires a valid Angkor Temple Pass. If you don't
already have one, you have to buy it one day before the tour start. The price is $37USD for one day or $62USD for 3 days, cash and credit card are accepted.