Country Side Ride Siem Reap (Private Tour)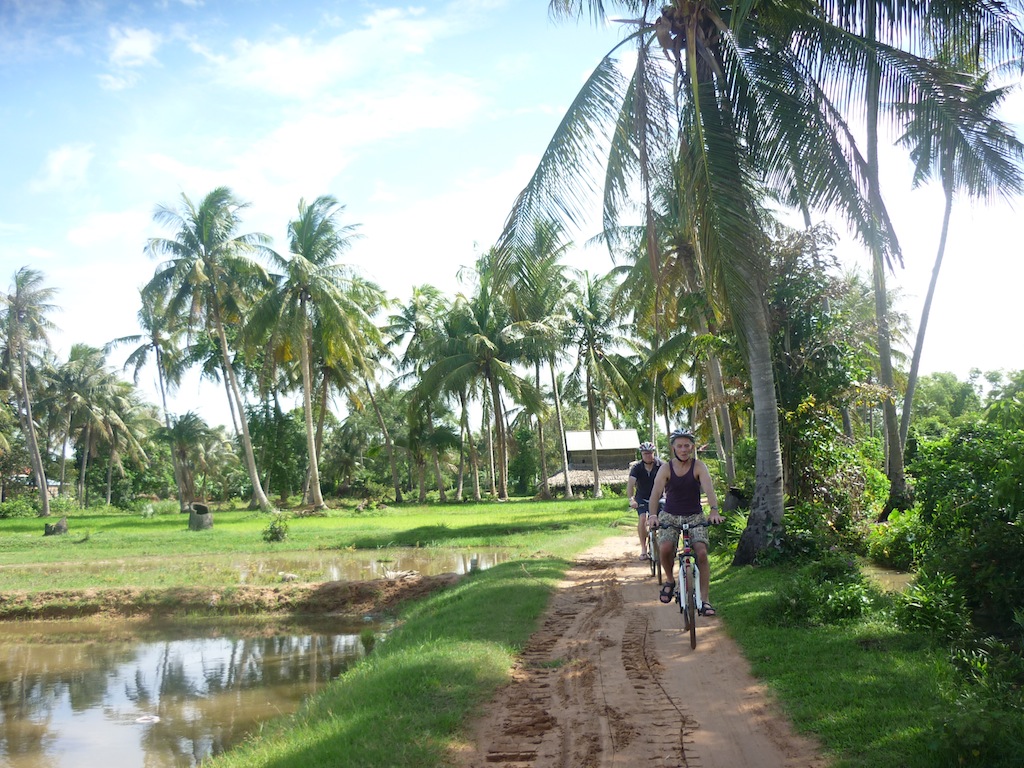 We start the bike tour at 7:30am from your hotel with a ride out along the Siem Reap river, then leave the tarmac and ride on small dirt paths through the scenic countryside and friendly villages where children will be welcoming you with a hello from every angle. We will see palm wine and sugar production, possibly basket weaving, rice farming, fish farms, beautiful lotus farms and all sorts of activity that keeps the countryside buzzing along. We stop for some unique Cambodian snacks and then make tracks and trails back to town.
You can expect to return to arrive your hotel in Siem Reap town around noon.