The Great Escape Siem Reap - Escape The Room!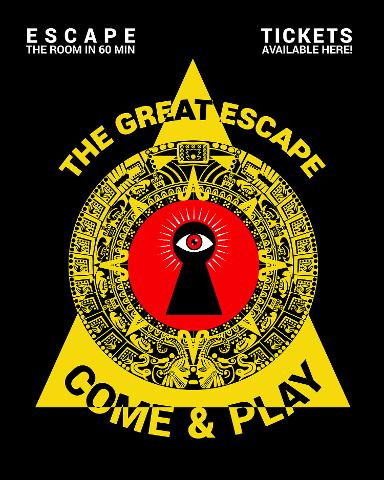 Duration: 90 Minutes (approx.)
Product code: ESTR
Book Now
WHAT IS THIS?
The Great Escape is a live escape room game located in Siem Reap. You are locked in a room with friends, family or work colleagues for an hour and have to solve a series of puzzles and mysteries to escape.
You will have to search high and low for clues and work together if you want to escape. You have 60 minutes to escape by using only your brain (this may be a problem for a lot of you), there are no physical activities or challenges involved in the game.
WILL I ENJOY THIS?
Yes. It is a unique experience and one that will stay with you for a long time. Each room is carefully designed to ensure maximum entertainment value. If you are looking for a fun group activity that is slightly different this is the activity for you.

WHO NORMALLY PLAY THIS?
A complete mixture of personality, ages, sexes and nationalities play live escape games. Teams can be made up of friends, family, work mates, student peers, travellers and many others. It is a great team and corporate building exercise or a fantastic experience to celebrate a special occasion.

WHAT SHOULD I WEAR?
Wear whatever you want. We wouldn't recommend heels, mankinis, Darth Vader fancy dress or full traditional wedding wear but anything can be worn.

WILL I GET SCARED AND AM I SAFE?
Yes you are completely safe. There is no fear aspect within any of the rooms. If you want to leave the room at any point you can. All rooms are monitored by staff at all times.

WHEN CAN I PLAY IT? WHAT ARE YOUR OPENING HOURS?
We are open 10.00am – 10pm 7 days a week.

HOW HARD IS THE GAME?
Around 40% of people escape. Common sense goes a lot further than intelligence. You do not need any special 'skills' to get out of the room, a very basic level of English and numbers will be enough. Each room has a difficulty rating out of 5. Could we tell you more? Yes, but we wouldn't want to spoil the experience.