Get Phhluked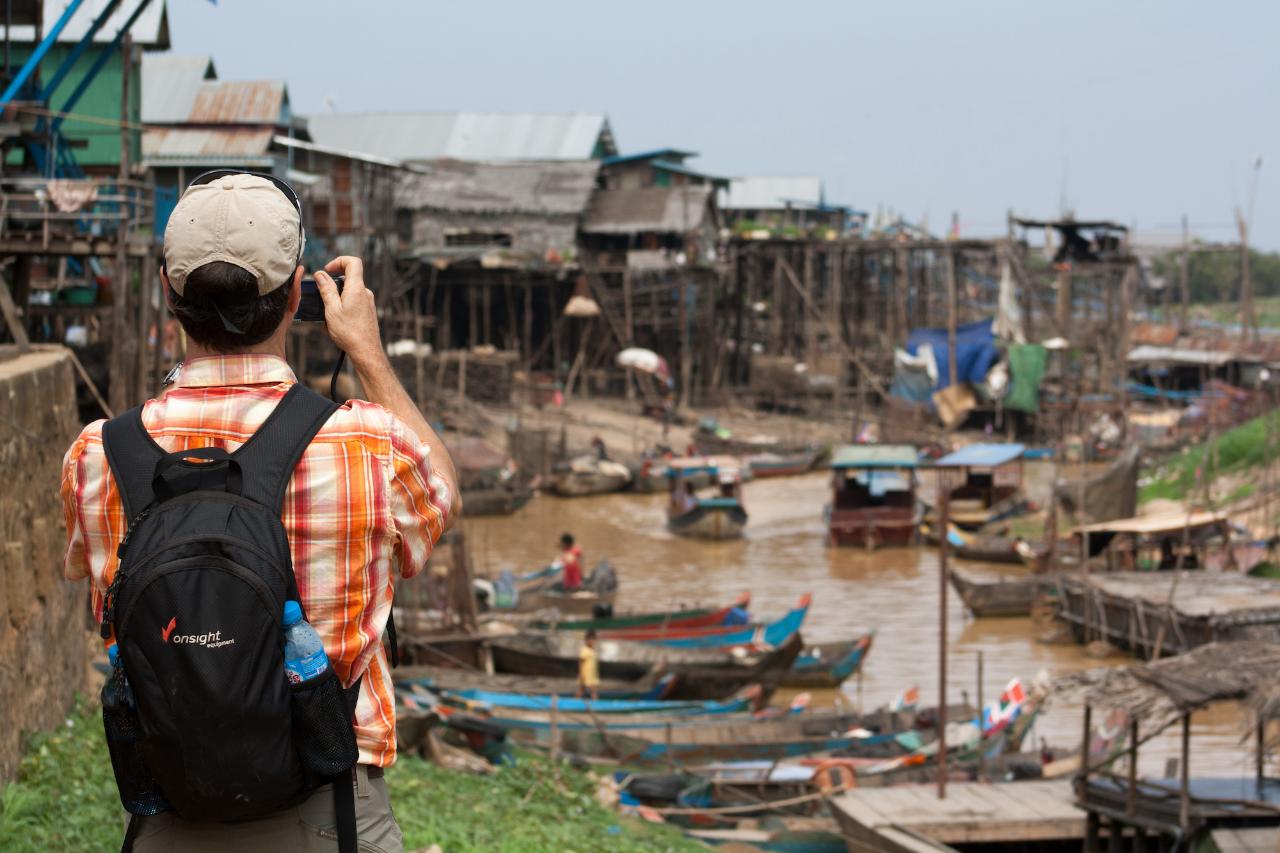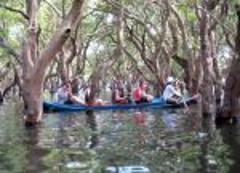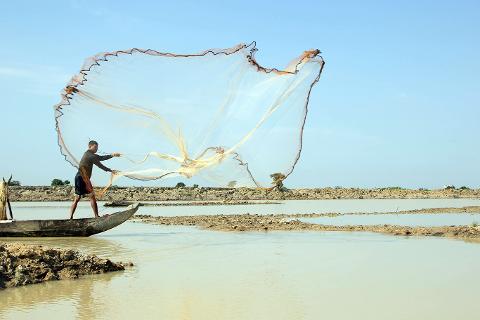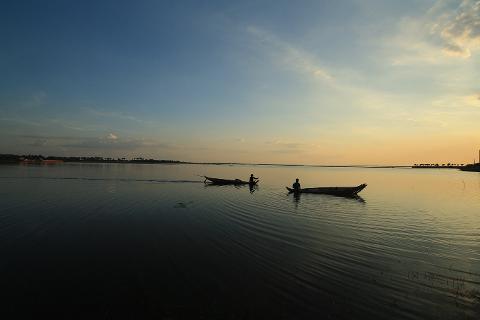 Duration: 5 Hours (approx.)
Product code: TSKP
Situated on the flood plains of the Tonle Sap lake is the small village of Kampong Phhluk. A place that undergoes a phenomenal change between the seasons. In the dry season, homes tower on their tall spindly stilts. Fishermen repair boats and nets, children make clay balls to use with their slingshots and enjoy the freedom of being able to run around.

In the wet season the water laps at the floorboards, travel is limited to boats and in some instances buckets. Children paddle to and from school and life revolves around fishing. At Kompong Phhluk the village sits on the edge of a flooded forest where trees and land become submerged for months at a time.
We depart the city early quickly leaving Siem Reap behind. Our journey out to the village takes us through small communities and we stop along the way for a tour of Rolous Market. This is a great chance to take photos of the interesting local foods and vegetables found in the more rural markets. We stop for a look at one of the bridges built in the French colonial times and overlook the Rolous River, whose waters flow into the Great Lake Tonle Sap.
From here our next stop is to board a local boat to travel on to the floating community of Kampong Phhluk. We visit an island pagoda, school and houses standing on 8 or 10m high stilts, fish farms and learn about the village life. Visit a local families house before getting into a rowboat and venturing beyond the villages into the flooded forest. Enjoy the unique experience of sitting in a boat amount the canopy of the trees, this habitat is home to some of Cambodia's famous water-bird species. Our last adventure is to jump back into the big boat and set off out into the largest freshwater lake in SE Asia, Tonle Sap.


Participants need to be 12 years or older.
What to Wear
Please be mindful of your clothing and avoid anything too revealing.
We strongly recommend a sunglasses, hat and sunscreen.
General Information
This is a poor rural village please be mindful of the environment. Please do not hand things out to villagers this contributes to creating a begging cycle and can create jealousy. We recommend heading to the toilet before you go on this trip as facilities are very basic.
Please note at different times of the year Kompong Phhluk becomes very difficult to access. If access is dangerous and water levels low then we will conduct this trip at Kompong Khleang a village further up stream. This village is very similar with the same stilt and floating homes. There is no flooded forest at Kompong Khleang.
Includes driver, guide, boat trip, water & cold towels.
Participants need to be 10 years or older.